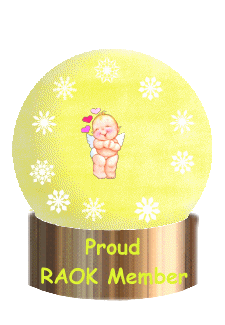 Globe by SueCat
Random Acts of Kindness is great! You can sign up to
give 5 minutes of your time daily to make someone else
feel good online, by signing a guestbook,
e-mailing someone with nice comments about their site,
sending an e-card, etc.,
or you can just support the organization.
Click on the Globe to find out how you can become a
member of RAOK, or surf the RAOK webring below
to visit more member sites!
I am also proud to be a member of the RAOK Anniversary
Committee, led by Mellocup9!
Happy Anniversary to all of my fellow RAOK friends!