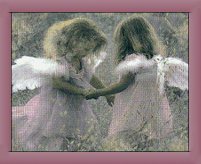 "Priceless Friend"

You've helped me with my problems,
You've wiped and dried my tears,
You've helped me understand things,
And talked me through my fears.

You've been a true and caring friend,
You're always there for me,
You're hand is always there to lend,
And help me clearly see.

I wanted to take the time to say
Thank you for being there along the way,
These words of appreciation,
I now send,
To you, my dear, priceless friend.
By:
Jenny Shiplett

Brighten a Friends Day,
By Sending This Poem Their Way!