Jenny's Poetry Place

Poetry is the art of taking feelings, and putting
them into words in a way that causes the reader to step into
the authors emotions for a moment.

There are many different kinds of poems. I enjoy reading and
writing all kinds. I like poems that make me laugh,
and poems that make me cry. I enjoy poems
that are really about nothing in particular,
and poems that are so deep they make
you think for hours on end.

I will be adding more poems to this page as I have time,
so please visit it again to see what's new!
I would love it if you would like to send me
your poems to post on the site also.
It would be great to have a mix
of styles and subjects.

Just click on the name of a poem to take you to it.
You can e-mail the poem to a friend if you
would like! There is a button on each
poem page to do so.
I hope you enjoy them!

This Month's Featured Poem

This month the featured poem was sent to me by a Mother
who lost her daughter in an accident. The poem was
written by her daughter before her death, and she
would like to share these beautiful words with you.
I would like to thank Christina's Mother for sharing this.

"Whisper My Name"
Religious Poetry
"One Question"
"What The Lord Has Done For Me"
Poetry For Friends
Poetry For Family
Love Poems
"A Lifetime Together"
"My Love For You"
This The Amateur Poetry Ring site owned by Jenny Shiplett.


[ Previous 5 Sites | Previous | Next | Next 5 Sites | Random Site | List Sites ]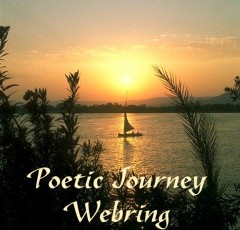 This Poetic Journey Webring site owned by Jenny.
[ Previous 5 Sites | Previous | Next | Next 5 Sites | Random Site | List Sites ]
Sign My Guestbook
View My Guestbook