MY PERSONAL PAGE














My name is Jenny Shiplett and I live in a beautiful small town in Ohio.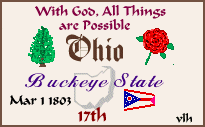 I live there with my husband, Craig,
and our three children, Katelyn, Drew, and Lauryn.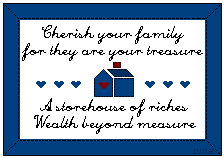 This is a picture of Craig and I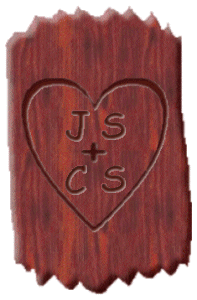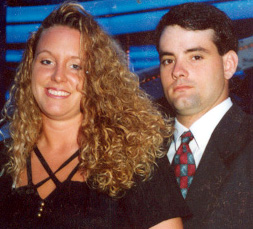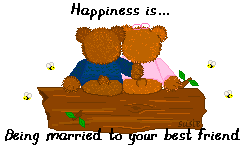 These are pictures of my three children surrounded in gorgeous frames that
were crafted for me by Annie. Visit her site by clicking here, or click on her
banners on my links page!
Thanks Annie!
Katelyn is my oldest daughter. She is 11years old.
She is an honor roll student. She practices ballet,
clogging, and tap at a local school for the
Performing Arts. She plays soccer, softball, basketball,
and is a cheerleader for her schools Biddy League Team.
She is also involved in 4-H.
She enjoys reading and writing stories, and
she is completely crazy about the Rugrats!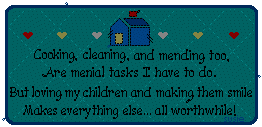 Drew is my middle child. He is 8 years old. Yes, he
is as ornery as he looks, if not more! Drew also does
very well in school. He plays soccer, softball,
basketball, and wrestles.
He enjoys being outdoors, and loves
Nintendo and Pokemon!
This is my littlest darling, Lauryn. She is 4 years old!
Her big blue eyes, and curly blond locks make
everyone melt! She loves to be outdoors and loves to
sing and have songs sung to her. Some of her
favorite things are Blue's Clues, Baby Dolls, and
anything pink! She is in her first year of ballet
and tap classes and is a natural!

When I'm not spending time with my sweethearts, I am a full time student majoring in
Elementary Education at Ohio University. It has always been one of my dreams
to become a teacher, and now I am on my way!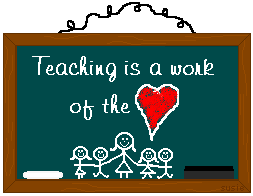 I have a lot of hobbies and interests. I am the Head of the Children's Design Committee
for our City Playground Project, a soccer coach, a 4-H advisor, and a member of the PTA.
I enjoy reading, writing poetry, watching movies (My favorite of which is, "It's A Wonderful Life").
I like listening to music (mainly 80's tunes), making craft projects, and
spending time outdoors, By far, my favorite activity is
spending time with my wonderful husband and three awesome kids!
My least favorite activity is housework! I'm pretty sure I'm allergic to it!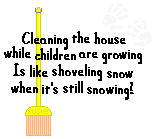 I'd love for you to e-mail me and tell me a little about yourself! I love meeting new friends online!
Or, if you would like to sign my guestbook and leave your URL for me to visit you at your
webhome, I would love to come and get to know you better! Thanks for visiting!

This Beautiful Background Set by Leah